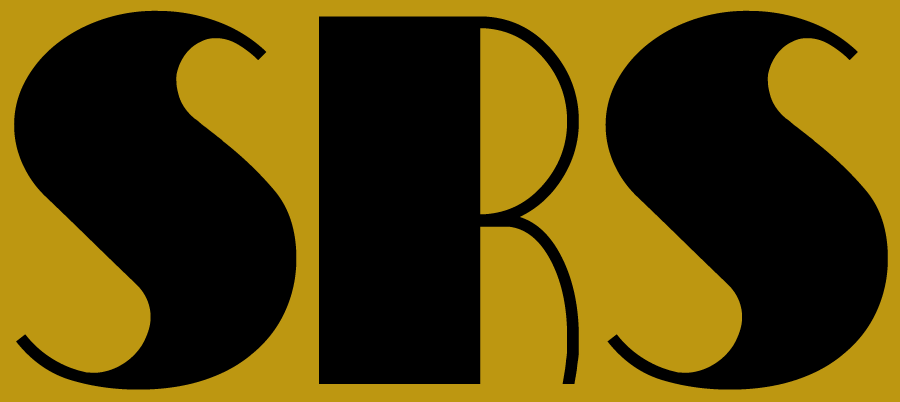 SRS PLEXI-MATE
ARE YOU LOOKING FOR THE TONE???
IT'S RIGHT HERE...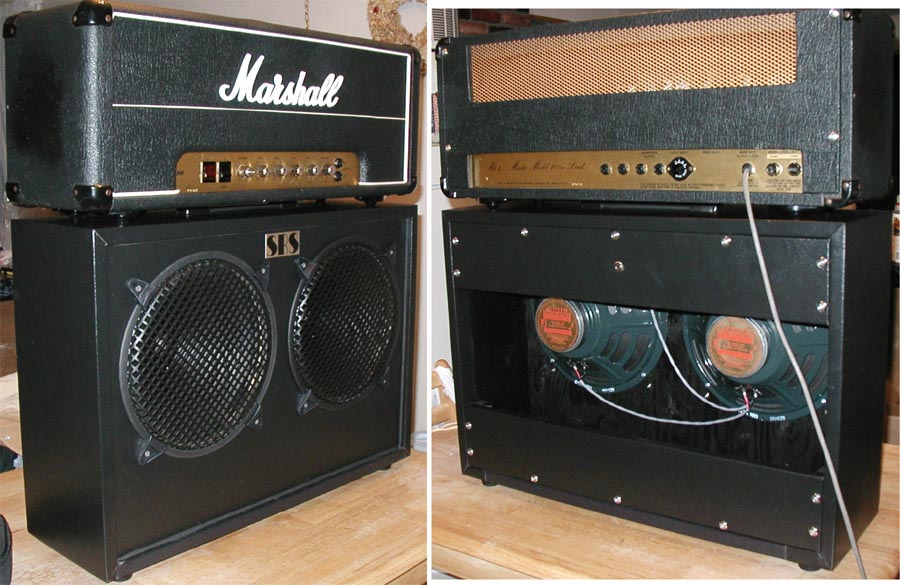 SAVE YOUR FAVORITE MUSICIAN'S BACK!
Finished in black tolex vinyl covering, these boutique amplifier cabinets are the perfect complement to a Marshall amplifier, designed to fit a full-sized head on top perfectly, and are much easier to move around than a huge, cumbersome 4X12 speaker cabinet- you can see these cabinets featured in top-notch pro recording studios all across the country, and are the secret weapon of many a pro guitar player looking for THE TONE...
They are also equally at home with any other type of guitar amplifier, be it Fender, Park, Vox, Orange, Music Man, Supro, Silvertone, Soldano, Hiwatt, Ampeg, Mesa, Laney, Peavey, Sunn, etc, and can be used as main or extension cabinets for any type of amp you choose! Two of these can create the perfect stereo guitar amp setup...

Constructed of high grade solid wood (no particle board or MDF here, folks), with fine finger-joint construction, plywood baffle, super high quality SWITCHCRAFT 1/4" speaker jacks, sturdy rubber feet, strong steel reinforced strap handle, and covered with a nice black tolex vinyl covering- these cabinets were made to last, as well as to look and sound GREAT under your favorite amp! And the sound? Absolutely excellent- fills a room even *better* than a 4X12 cab!

We offer three models of Plexi-Mate, one to suit any need: Our SRS212-70 is loaded with two Jensen Vintage Special Design C12Q loudspeakers, and are a fine vintage sounding speaker. The SRS212-100 is loaded with premium Jensen C12N speakers, which have appeared in more fine combo amplifiers than any other speaker. Our high-powered cab option is the SRS212-140, which features Jensen M12-70 speakers, which give classic British tone...These cabinets are available in 4, 8, or 16 ohm configurations, wired mono or stereo. Any of our stereo cabinets can be used in mono, by either plugging both channels into your mono amplifier's speaker outputs, or by utilizing a Y-cord. Full instructions on this procedure are available on request.

Cabinet comes complete with a FULL 1-YEAR MANUFACTURER'S WARRANTY!

How many times have you hurt your back, smashed your fingers, or tore up your car trying to load a big, bulky 4X12 cabinet? Wouldn't you love to never have these problems again? Get a PLEXI-MATE today! These fine cabinets are in use world-wide by thousands of satisfied musicians who know THE TONE...


Plexi-Mate is a registered trademark of SRS, 2002, 2005.
Model
Price
SRS212-70, 70 Watts RMS, wired mono

Featuring the classic Jensen Vintage C12Q speakers for vintage tone!

$199.99
SRS212-70, 35 Watts RMS Per Channel, wired stereo

Same configuration as above, wired for stereo use.

$209.99
SRS212-100, 100 Watts RMS, wired mono

Featuring the Jensen Vintage C12N- the workhorse of the music industry!

$299.99
SRS212-100, 50 Watts RMS Per Channel, wired stereo

Same configuration as above, wired for stereo use.

$309.99
SRS212-140, 140 Watts RMS, wired mono

Featuring two Jensen M12-70 loudspeakers, serious British tone here

$249.99
SRS212-140, 70 Watts RMS Per Channel, wired stereo

Same configuration as above, wired for stereo use.

$259.99
E-mail Us: